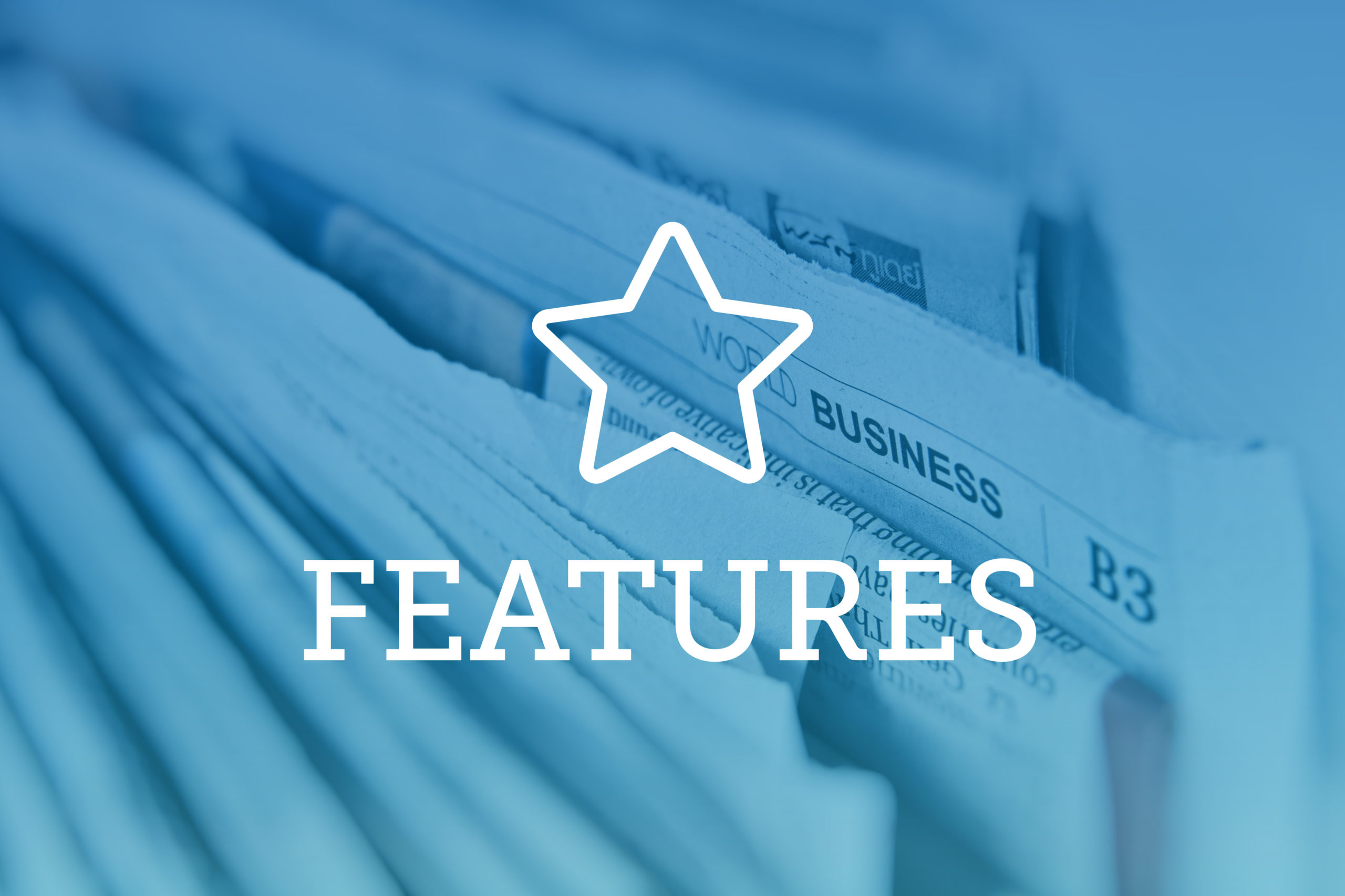 Asian Pacific Americans have faced a year of increasingly difficult challenges, involving violent acts and racism. Elderly women have been attacked on streets, a gunman killed six Asian women at work and the number of reported hate crimes have increased — but attorneys and legal groups are standing up in response.
"This is a lot in one year for the AAPI community," said Asian Pacific American Bar Association past-president Anne Lee. "It's a lot."
Lee, an attorney at the Colorado attorney general's office, served as president of APABA in the middle of several concurrent crises. The pandemic for one, but also increasing anti-AAPI incidents in the U.S., multiple racial justice crises, economic uncertainties, the 2020 election — all with her term coming to an end around the time a Georgia man drove to multiple spas and killed six Asian women. Throughout that time — or perhaps because of it — APABA has been more active than ever, Lee said. The organization has provided CLEs on bias, created a free legal clinic for AAPI individuals, helped feed senior citizens, hosted town halls on AAPI hate and created an AAPI anti-hate brochure for identifying, reporting and providing resources on hate crimes and incidents.
Current APABA president Clark Yeh said just one of the events of 2020 would have been a seminal moment for any APABA presidency, and he expressed his respect and admiration for Lee and APABA's ability to respond to it all.
But as some Americans have been shocked by the reports of AAPI hate, AAPI individuals aren't. "AAPI hate is not new," said Nicoal Sperrazza, who runs her own family law and civil litigation firm and is a former APABA president. This is not something that started with the pandemic, she added. "I've dealt with it. My mom has definitely dealt with it as an immigrant. There are lots of instances throughout our lives." However, she said she felt the anti-AAPI attitude has become more prevalent — and violent — recently.
"Certainly, personally, I've felt that a lot of AAPI people have experienced some types of situations and escalation of incidents now as opposed to our entire lives," Sperrazza said. That in turn has led to nervousness and cautiousness when being in public. "Or making sure to wear sunglasses with our masks so that maybe we don't look as Asian."
By the Numbers
Hate crimes targeted at AAPI individuals have been rising since 2019 according to Asian hate experts. AAPI Data, a national publisher of AAPI demographic data and policy research, found that one in every four AAPI individuals have been affected, and 10% of AAPI adults have experienced hate crimes and incidents in 2021, according to the survey results. The national average is usually around 6%.
A report from the Center for the Study of Hate & Extremism at California State University, San Bernardino, found that anti-Asian hate crimes increased by 164% between March 2020 and March 2021.
Another group, Stop AAPI Hate, released a national report that found of the 3,795 incidents reported to the organization between March 2020 and February 2021, the two biggest areas of discrimination for AAPI individuals were verbal harassment (68%) shunning (20%), and physical assault (11%).
Businesses were reported as the primary site of discrimination, which accounted for 35% of all reports, followed by public streets at 25% and public parks at 9%. According to Stop AAPI Hate, 10% of the reported incidents occurred online. The top states for anti-AAPI incidents were listed as California, (1,691 incidents), New York (517) and Washington (158). Colorado was listed as number 13 out of 18 top states for AAPI hate incidents, with 44 incidents reported, according to Stop AAPI Hate. According to a Poynter Institute article on AAPI hate increases,  the true number of Asian American-targeted hate crimes are massively underreported.
The 'Model Minority' Myth
Sperrazza and Deborah Yim, APABA secretary and a partner at the Primera Law Group, said they wondered if the myth of the "model minority," as well as stereotypes about Asian women had kept some people from seeing the discrimination against AAPI individuals inside and outside the legal community.
The term model minority, according to the Harvard Law School Center on the Legal Profession, refers to minority groups that have achieved high levels of success in contemporary American society. Most often, the label is used to describe Asian Americans because of perceptions about their financial and economic status across industries, and the label is used to compare societal and monetary success compared to other racial groups.
Claims of discrimination against AAPI individuals have made headlines in the past few years, highlighting the prevalence of "model minority" perceptions. For example, the 1st Circuit Court of Appeals in November 2020 upheld a lower court ruling that Harvard University did not discriminate against Asian Americans when using race and ethnicity as a factor in reviewing applications. The case arose from a suit filed against the school in 2014 arguing that the university violated civil rights laws in a way that penalize Asian Americans by giving Latino and Black students special identifiers to aid in their possible acceptance, something the suit alleged was not given to Asian applicants.
This stereotype has led to whether Asian Americans should be considered a minority group because of the high numbers of Asian engineers, technology experts and successful individuals, Sperrazza said. Especially in discussions about whether Asian Americans should be included in Affirmative Action programs, she said she felt the conversation often turned to comparisons to people of other races. "The common sentiment was, 'Well, you're Asian, and yeah, OK, you're not white, but you're close enough, right?'" she said, adding that this usually involved discussions on Asians being perceived as financially successful compared to Black and Latino individuals. "My nonwhiteness was always very obvious to me, and I think to other people, so it was always very confusing to me when people would try to diminish my minority status," she said. She guessed that some of these same individuals were the ones who were shocked at the AAPI hate acts.
Sperrazza said the lack of awareness about racial hatred comes from a crafted idea of what the world looks like — including diversity, racism and other social struggles. Many people might think those struggles exist elsewhere in the world or other parts of their own country but decidedly not in their own community. Acts of violence forces people to question their views of what they believe the community is or looks like. Incidents such as the Atlanta spa killings and the attacks against AAPI elderly are triggers for a large portion of the population to realize there is, in fact, AAPI hatred, Sperrazza said.
Sperrazza said she had that realization, herself, in response to the Atlanta spa shootings. "For me, personally, it was a really, really hard realization," Sperrazza said. "I'm talking about people outside the AAPI who created this idealized community … and to be honest, I created that for myself as well. And a lot of that came crashing down recently. … It affected me a lot more than I ever thought that it would."
When looking at the Georgia killings, Yim said the fetishization of Asian women and the number of dead Asian women from the shooting "spoke volumes." She also noted that the shooter had claimed he was going to commit the killings with the intent of eliminating sexual temptations. This stereotype of Asian massage parlors in common usage usually suggests a fetishized sexual idea. "I don't think there can be a doubt this is a hate crime," Yim said. "He specifically targeted Asian women." Yim said that, from her perspective as a labor and employment attorney Asian Americans are starting to stand up for themselves in moments where they face inappropriate situations.
Activism
Part of APABA's response in the past year was due to Yim, who has been in charge of community movements, Lee said.
The impetus for the organization's initiatives was the level of interest from outside the AAPI community for getting involved and contributing to the community, Yim said. In part, she felt that people could see that AAPI individuals are hurting currently, and APABA wanted to mobilize an effort to connect people in serving the community.
Many of the programs are focused on serving seniors, especially because they are the ones being attacked and at the forefront of current AAPI hate, Yim said. One such program is Compassion in Colorado, modeled on a program from California that responds to AAPI seniors feeling unsafe in their neighborhoods and afraid of being attacked. "A lot of them are really scared to go out right now," Yim said.
Yim said that the stereotype of Asians being meek, quiet and not willing to fight back has been perpetuated for a long time. As a result, the most vulnerable members of that community — seniors — will bear the blunt of the blow. "They're easy targets," she added, saying that because they are not the most physically healthy of the community.
"It makes me mad, even thinking about it right now," Yim said, adding that now AAPI individuals have to call parents, as she had, and tell them to think about where they're going or at what time. "And what's really awful is that in the Asian culture our seniors are at the top of the pyramid, we give so much respect to our seniors — so for people to attack these seniors — that's an attack on our culture."
But, Yim said, she has been heartened to see people from other bars and community members reaching out to help. For instance, Lee said she was flooded with emails from different bars asking how to support and aid the AAPI community on the day of the Georgia killings.
Yim also noted that many Asian organizations in Colorado have banded together to create an Asian Pacific American coalition for the first time. She said the coalition, made of 15 organizations including APABA, the South Asian Bar, Asian Chamber of Commerce and others, will band together to approach legislators representing AAPI community members. Some initiatives currently happening are for the inclusion of AAPI history in schools and the creation of a hate-crime repository database.
"We think APABA is going to be at the forefront of this, as lawyers," Yim said. "We're doing so much because we feel such a responsibility as lawyers. We have the training, the resources, that we can do more for our community."
Lee said others can help in two ways: first, acknowledging that AAPI racism exists and two, using their voice in whatever platform available, which can be difficult, but necessary. 
As a part of heritage month, Yim said APABA is also running the Support Colorado Asian Business Month, which includes a hash tag on social media. The initiative is asking all APABA members and the legal community to shop, eat and support local AAPI businesses because of their suffering in relation to COVID-19. Yim said that, economically, these businesses have been struggling with COVID-19 and anti-Asian sentiment.
APABA is also putting together multiple CLEs and events focusing on aiding and supporting the AAPI community. More information is available on the APABA website, www.apaba-colorado.org, and on their social media @apabacolo on Facebook and Instagram. Other resources on assisting AAPIs is available at coasian.carrd.co.
But Yim also noted that a major goal of APABA's work is to make sure that "all AAPI people are respected — beyond APA History Month."
Beyond the month of May, Yeh said the bar association is focusing on keeping the close connections formed between the different AAPI and non-AAPI groups in 2020. While 2020 was a unique year with significant challenges, he said that everyone is now hoping to see the light at the end of the tunnel.
"If there is a silver lining to all of this, it seems that the AAPI banded together," she said, adding that seeing the support from different legal organizations and community itself outside of AAPI organizations was heartening. "It's a pretty incredible thing to see and be a part of."