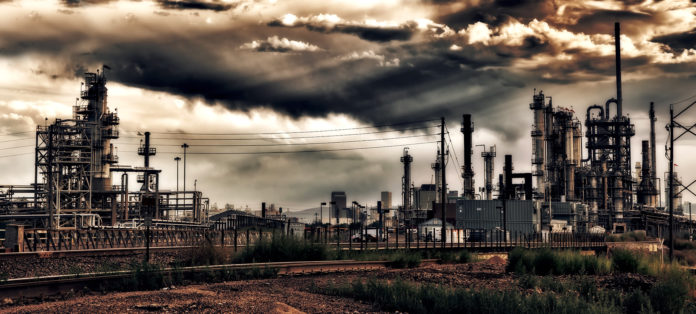 Attorneys for state employee whistleblowers are asking EPA administrator Michael Regan to reexamine an emissions permit granted to the Cherokee Generating Station north of Denver. If the Biden administration agrees to the request, Xcel Energy may be forced to obtain a new emissions authorization for the Commerce City generating facility.
The May 10 demand that two Public Employees for Environmental Responsibility lawyers made to Regan follows the March 30 release of emails showing that the state's Department of Public Health and Environment might have failed to follow short-term air pollution modeling requirements imposed by federal law.
"EPA has a legal obligation to ensure that Colorado is not shirking its Clean Air Act responsibilities — as the state is clearly doing here," said Chandra Rosenthal, Rocky Mountain director of PEER, in a statement.
The Denver area is among the 10 most polluted metroplexes in the country and, among Front Range cities, Commerce City often has the most severely contaminated air. The city is also the location of a major refinery near the banks of the South Platte River whose permit status could be affected by the outcome of the dispute over emission modeling mandates. Colorado as a state has seen worsening air quality problems as well. Since 2012, the state's compliance with national ambient air quality standards for ozone has fallen from "marginal" nonattainment in 2012 to "serious" nonattainment in 2020. Particulate pollution on the Front Range is also a common problem as the region experiences degraded air quality from that pollutant and ozone for at least one-third of the year.
According to the CDPHE employees who filed the whistleblower complaint, Air Pollution Control Division director Garry Kaufman has forbidden efforts to monitor compliance with national ambient air quality standards. "On March 15, 2021, CDPHE issued a blanket prohibition on air quality modeling staff from reviewing NAAQS compliance for hourly nitrogen dioxide (NO2) and sulfur dioxide (SO2) limits, 3-hour standards for SO2, and daily standards for particulate matter smaller than 2.5 micrometers (PM2.5)," wrote APCD air pollution modelers Rosendo Majano, DeVondria Reynolds and Bradley Rink in the letter to EPA inspector general Sean O'Donnell.
Kaufman, who represented energy and mining companies as a partner at Holland & Hart before becoming the state's chief air quality regulator in 2017, also demanded that APCD remove from its website the agency's guidelines for modeling air pollution, according to the complaint. Kaufman had previously served as deputy director of APCD between 2011-2014.
A refusal to engage in modeling of pollutant emissions is not the only claim contained in the March 30 complaint. Majano, Reynolds and Rink — who have since been joined by two other CDPHE employees — also alleged that Kaufman, his predecessors at APCD and other agency managers have ordered concealment of technical data, provided misinterpretations of data to EPA, gave preferential treatment to some permit applicants and allowed the use of pollution monitoring equipment that is incompatible with EPA requirements.
CDPHE's failure to monitor short-term adherence to permit-imposed pollution caps could lead to public health impacts and environmental damage, said the APCD employees. In addition, if APCD is not requiring modeling of transient emissions, the state might be in violation of the federal Clean Air Act and its own laws, which, in turn, could push EPA to exert closer control over air quality regulation in Colorado. "If it is revealed that there's a systemic issue with the state's permitting program, they could take over the whole permitting program," said Jonathan Skinner-Thompson, a clinical professor and director of the Natural Resources Law Clinic at the University of Colorado Law School.
The permit allowing air pollutant emissions from the Cherokee Generating Station was issued in 2012. Aside from the possibility that EPA could force a reconsideration of the discharge authorization granted to the power plant, PEER's letter could slow CDPHE's efforts to renew pollution permits for the 89-year-old Suncor refinery. One of that facility's two air quality permits is up for renewal. APCD is continuing to allow use of a policy excusing the state from verifying permit applicant projections of emissions during the permitting process, according to a May 10 report by the Colorado Sun.
Toxic and greenhouse gas air pollutants, which are not subject to nationwide limits under the Clean Air Act but are or can be subject to state regulation, are common products of power plants and refineries. The Suncor refinery emits about 866,000 tons of toxic and greenhouse gas pollutants each year, according to a Denver Post examination of data provided by the Canadian company to state and federal regulators, including 590 tons of volatile organic compounds, at least 12 tons of hydrogen cyanide, and four tons of carbon monoxide. Hydrogen cyanide is classified as a chemical weapon by the Organization for the Prohibition of Chemical Weapons, an international intergovernmental organization based in The Hague.
The accuracy of toxic pollutant emission reports given to the EPA's Toxic Release Inventory are subject to doubt because independent monitoring of toxic pollutant emissions is not required. Releases can be deadly, as indicated by a 1978 explosion at the Suncor refinery — then owned by Conoco-Phillips — that killed three people and injured 11 others. While Suncor has attempted to prevent similar environmental disasters, the company's continuing emissions at the Commerce City complex has led to at least five enforcement cases being filed by APCD since 2013, according to a 2018 Denver Post report.
PEER has also asked Colorado Attorney General Phil Weiser to investigate CDPHE's handling of air quality permitting. Weiser, in turn, on April 26 posted on the attorney general's office website a request for proposals from private law firms interested in acting as assistant attorneys general for the purpose of conducting the inquiry. The deadline to submit those proposals passed on May 10.