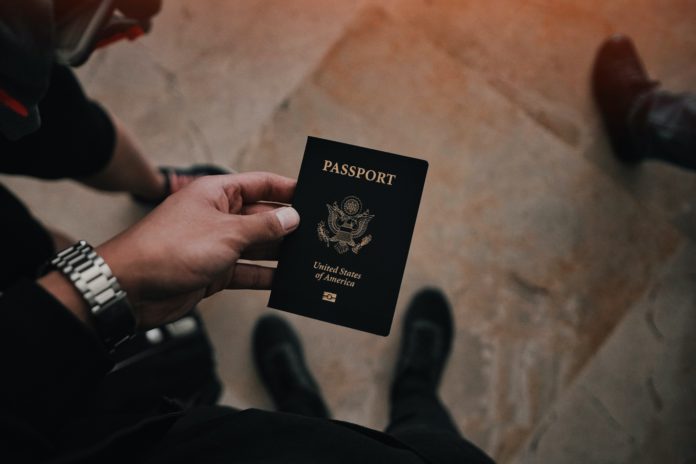 International borders are slowly reopening, but Americans who owe back taxes to the tune of five figures or more might find their travel hopes dashed following a July 20 opinion from the 10th Circuit Court of Appeals. The Denver-based court upheld a law that authorizes the government to deny or revoke a passport for tax delinquency, making it the first federal court of appeals to rule on the constitutionality of the penalty.
The Fixing America's Surface Transportation Act, enacted in 2015, requires the Internal Revenue Service to notify the U.S. Department of State about taxpayers who are "seriously delinquent" on their taxes. The State Department must deny passport applications or renewals for these taxpayers until the delinquency is resolved, and the department also has the discretion to revoke a current passport. The threshold for "seriously delinquent" is adjusted annually for inflation and currently defined as more than $54,000 in back taxes, penalties and interest.
More than 436,000 taxpayers qualified for passport revocation in 2018, according to IRS statistics. That same year, Colorado resident Jeffrey Maehr, who owes about $250,000 in taxes, had his passport revoked under the FAST Act. He then filed a lawsuit challenging the State Department's authority to revoke passports due to tax debt. The federal district court dismissed the suit, finding passport revocation under the FAST Act is supported by a rational basis and not otherwise unconstitutional.
On appeal, Maehr argued the federal government's ability to restrict international travel is limited because the right to such travel is included in the Privileges and Immunities Clause of Article IV, Section 2 of the Constitution and the Privileges or Immunities Clause of the Fourteenth Amendment.
The judges unanimously rejected this argument as "implausible" in an opinion written by Senior Judge Carlos Lucero. "These clauses apply to states, not the federal government, and Maehr can articulate no way around this fact," Lucero wrote, adding that even if the clauses applied to the federal government, no Supreme Court decision has interpreted them to encompass a right to international travel.
A Fundamental Right?
In addition, Maehr argued that international travel is a fundamental right protected by the Fifth Amendment Due Process Clause, and revocation of his passport must therefore be reviewed under strict scrutiny, rather than the rational basis standard the district court applied.
Maehr cited U.S. Supreme Court precedent to support his position, including Kent v. Dulles and Aptheker v. Secretary of State, two Cold War-era cases dealing with passport restrictions on alleged or avowed communists. In Kent, the Supreme Court held that the "right to travel is a part of the 'liberty' of which the citizen cannot be deprived without the due process of law under the Fifth Amendment." In Aptheker, the court found prohibitions on passport use by members of Communist organizations were unconstitutional because they restricted travel too broadly and indiscriminately.
A majority of the panel rejected Maehr's contention that the cases establish a fundamental right to international travel and concluded that the FAST Act's passport revocation provisions should be reviewed according to the rational basis standard. The majority also affirmed that the statute passes rational basis review.
"Although Mr. Maehr has presented colorable arguments about the importance of international travel as a matter of policy, he has not shown there is a fundamental right of international travel by citing to cases" from the Supreme Court or the 10th Circuit, Judge Scott Matheson, Jr. wrote in a separate opinion joined by Judge Gregory Phillips. Matheson's opinion is the opinion of the court on Maehr's substantive due process claim.
"In recent years, the Supreme Court has distanced itself from any implication from Kent, Aptheker, and Zemel that constitutional protection for international travel is on par with interstate travel," Matheson wrote, referring to another case Maehr cited, Zemel v. Rusk. Matheson said that more recent cases counsel against finding a fundamental right to international travel, adding that "judicial self-restraint requires us to exercise the utmost care" when asked to break new ground on substantive due process. "We decline to break new ground today," he wrote.
Lucero was more willing to apply a stricter standard of review to passport revocation. "[T]he right to international travel seems to me a prerequisite for the freedom guaranteed by the Constitution," Lucero wrote in his opinion, adding that "the right to international travel is implicit in the basic liberty protected by due process."
"My review of Supreme Court precedent discerns a standard that clearly falls somewhere between rational basis and strict scrutiny," Lucero wrote, concluding that intermediate scrutiny "is the best way to remain faithful to both the full spectrum of Supreme Court caselaw and the role of international travel in the history of our nation and its conception of a well-ordered liberty."
Lucero ultimately concurred in judgment only for procedural reasons because neither party advocated for the intermediate scrutiny standard he deemed proper.
 "We are disappointed that the 10th Circuit Court of Appeals has refused to strike down a law that allows the government to take away one's passport simply because he owes a tax debt," Polsinelli shareholder Sean Gallagher said in a statement. Gallagher and Polsinelli colleagues Ben Cohen and Megan Harry represented Maehr pro bono. "We firmly believe that in a free society, the government should not be permitted to collect debts by revoking debtors' constitutional rights." 
"However, Judge Lucero's thoughtful concurring opinion on the history and importance of the right of international travel suggests that the full Tenth Circuit court or perhaps the Supreme Court may want to develop an alternative level of scrutiny for analysis of these claims, and we look forward to discussing the possibility of a further appeal with our client," Gallagher said.