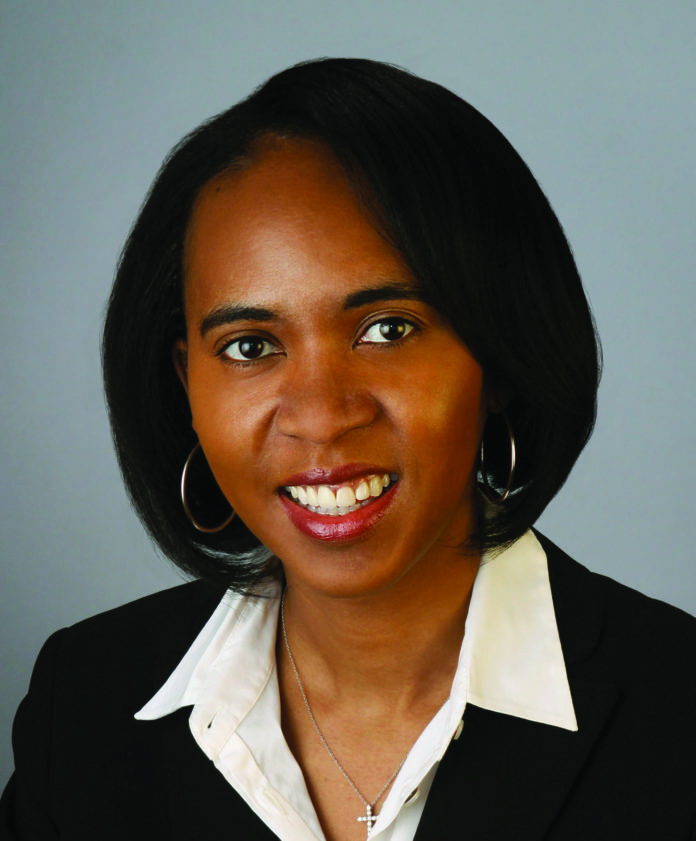 Another of President Joe Biden's federal court nominees was confirmed Monday evening as the Senate approved Tiffany Cunningham's candidacy for a seat on the nation's intellectual property-focused appellate tribunal.
Senators approved Cunningham, a patent litigation partner at Perkins Coie's Chicago office since 2014 who was formerly with Kirkland & Ellis for 12 years, on a 63-33 vote. Every Democratic senator, along with 13 Republicans, supported her appointment. 
The Court of Appeals for the Federal Circuit is the only appeals court, other than the Supreme Court, with the jurisdiction to decide patent disputes. Staffed by 12 active judges, the Federal Circuit hears cases from federal district courts and the Court of International Trade, as well those arising in as an array of executive branch Article I courts.
A Harvard Law School graduate and a Massachusetts Institute of Technology-trained chemical engineer, Cunningham began her legal career as a clerk for Judge Timothy Dyk, a Federal Circuit jurist with more than two decades of service. According to Bloomberg Law, Cunningham has represented a variety of large U.S. companies, including Amazon, Blackberry, Intel, General Motors and Microsoft. 
Cunningham will become the first Black American to sit on the Federal Circuit when she receives her commission from Biden. She will replace Judge Evan Wallach.
Like all other Biden judicial selections, Cunningham's nomination was filibustered by Senate Republicans. On Friday the chamber ended an effort to prevent debate and a vote on it by a 63-34 vote.
Three of Biden's appeals court nominees are confirmed. Six others are pending before the Senate, while the White House has not yet announced nominees for nine other current or future vacancies.