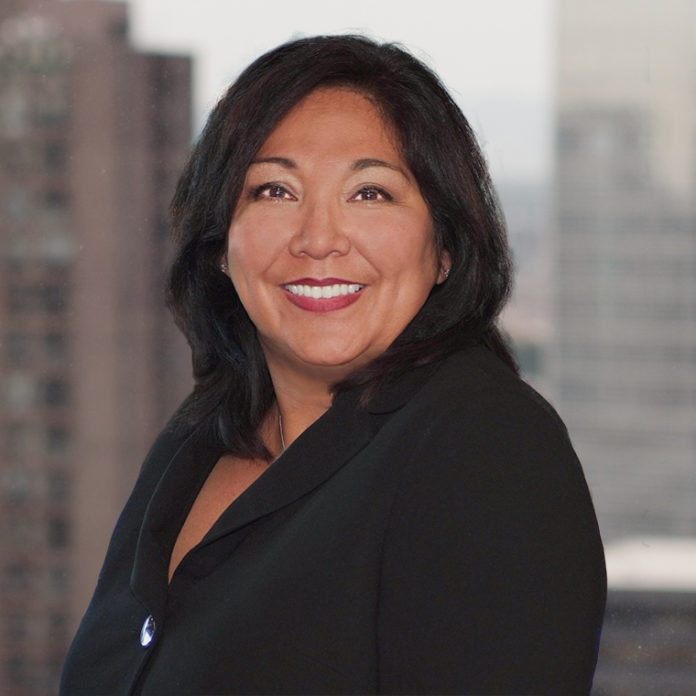 WilmerHale partner and veteran litigator Regina Rodriguez was confirmed today to Colorado's federal district court bench. The bipartisan 72-28 vote made her the second of President Joe Biden's judicial nominees to receive the Senate's assent.
Rodriguez was previously nominated to the U.S. District Court in 2016. That nomination expired without action by the then-Republican Senate at the end of the 114th Congress and was not resubmitted when Donald Trump became president in January 2017. 
A Colorado native, Rodriguez grew up in Gunnison. She was a partner at three Denver law firms and served for seven years as a lawyer in the Department of Justice, including as chief of the civil division in the U.S. Attorney's office and as deputy senior counsel for alternative dispute resolution at the department's headquarters in Washington.
Rodriguez is an active participant in the community. During her career, she has served on the Board of Governors of the Metro Denver Economic Development Corp., the Board of Directors of the Denver School of Science and Technology and Colorado Youth at Risk, a member for three years of the committee that recommended federal magistrate appointees and for six years of the Colorado Commission for Higher Education and counsel to the Denver Ballet Guild.
A University of Colorado Law School graduate, Rodriguez also holds a bachelor's degree from the University of Iowa. She received numerous honors for her work as a lawyer, including the Barrister's Best award for litigation in 2020.
Rodriguez received the support of every Democratic senator in Tuesday's vote. Her nomination was rejected by 28 Republicans, including minority leader Mitch McConnell.
Earlier Tuesday, Rodriguez's nomination survived a cloture vote, with 72 senators voting to end debate on her nomination.
Julien Neals, a nominee for the federal district court in New Jersey, was Biden's first judicial nominee to be confirmed. His nomination was approved, 66-33, earlier in the day after likewise being subjected to a filibuster.
The White House has not indicated the date on which Rodriguez will receive her commission as a federal judge.